Loved Always – Brass Name Tag for Dogs & Cats
Steal the show with an exquisite 'Loved Always' solid brass, heart-shaped, name tag for dogs & cats.
Meticulously crafted by our very own team of Master Jewellers, this timeless tag is something both you and your beloved companion can treasure for a lifetime.
2mm Thick Marine-Grade Brass
Certificate of Authenticity (Metal Card)
Complimentary Diamond Pets™ Gift Box
Free Deep Engraving (Clear Dark Text)
Made in the UK (by Jewellers)
5 Star Rated. Quality Guaranteed
Same-Day Dispatch (Weekdays by 1pm)
Free Shipping on All Orders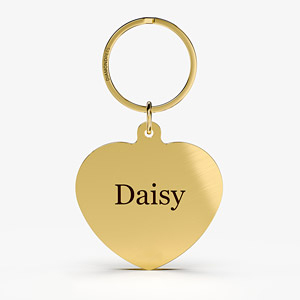 Brass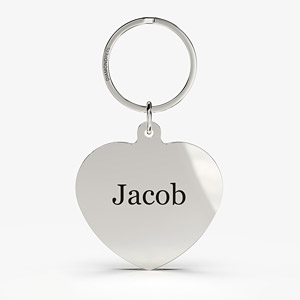 Stainless Steel

Made in the UK

Same Day Dispatch

*

FREE Next Day Delivery

*

28 Day Returns

**
* Order by 1pm weekdays (excl. UK bank holidays) for same-day dispatch. Free standard UK delivery or free next day over £30.
** Personalised items are non-refundable. Optionally return your blank Diamond Pets tag to us for free engraving.
Unparalleled. A Diamond Pets™ tag isn't just a pet tag, it's a statement… A creation born from our years of experience in the London Jewellery & Diamond Sector.
2mm Thick, Marine-Grade (Naval) Brass:
The 'Loved Always' heart-shaped pet name tag is crafted from 2mm thick, classic marine-grade brass. Richly golden in its appearance and widely used by the Royal Navy for things such as propeller shafts, decorative fittings and even instruments, this premium-grade brass is more commonly referred to as Naval Brass.
Coming from the 'Alpha Beta' subfamily, Naval brass is renowned for its superior strength and corrosion resistance, rating higher in these areas than any other brass group (which in total comprises over 60 different types of brass).
Every brass Diamond Pets™ name tag is polished by hand, before finally being given an exquisite light-brushed finish.
Proud Members of the National Association of Jewellers: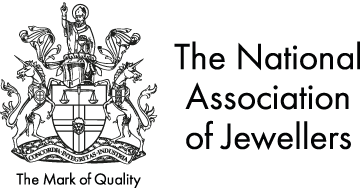 As an experienced team of highly trained jewellers, we're members of the NAJ – the UK's leading trade body for professional jewellers. As members, we're held to the strictest industry standards, ensuring that your new name tag will be nothing less than exceptional.
Precision Engraving:
To deliver a permanent, ultra-precise engraving, we use the very latest in engraving technology. Personalisation of your new Diamond Pets™ name tag will not affect the delivery time of your creation.
Please note, the engraving text that you provide to us is case sensitive and will be engraved exactly as submitted.
Diamond Pets™ Split Ring:
The addition of our split ring makes it simple to connect your pet's name tag to their collar or harness, whilst ensuring it remains firmly attached.
Our Iconic Packaging:
Your 'Loved Always' name tag will be delivered in the iconic Diamond Pets™ jewellery box and pouch, complete with a certificate of authenticity card.
Sizing:
The best size for your Diamond Pets™ tag is a matter of personal preference, however, as a guideline, we recommend the following:
Small (25mm) name tags for cats, puppies and small dog breeds such as Chihuahuas & Pomeranians
Medium (30mm) name tags for medium dog breeds such as Dachshunds, Cockerpoos, Bulldogs & Terriers
Large (35mm) name tags for large dog breeds such as Dalmatians, Labradors, Retrievers, German Shepherds & Huskies
For a clearer picture on sizing, use our handy reference guide:

If you're in the UK and want to use your Diamond Pets™ name tag as your dog's public ID tag, then you should ensure that it complies with the Control of Dogs Order 1992. This states that, whilst in a public area, your dog must wear an ID tag / collar displaying the owner's name and address. A telephone number is optional, but can be very helpful if your dog is ever lost.
The examples below contain all of the necessary information required for a UK Legal Dog ID Tag:
Carrie Johnson
10 / SW1A 2AB
07717 123 456 (optional)
OR
T Smith
Orchard House
SW1A 2AB
Save up to

17.2%

Save up to

£

5.00

Only

£

24.00

£

29.00